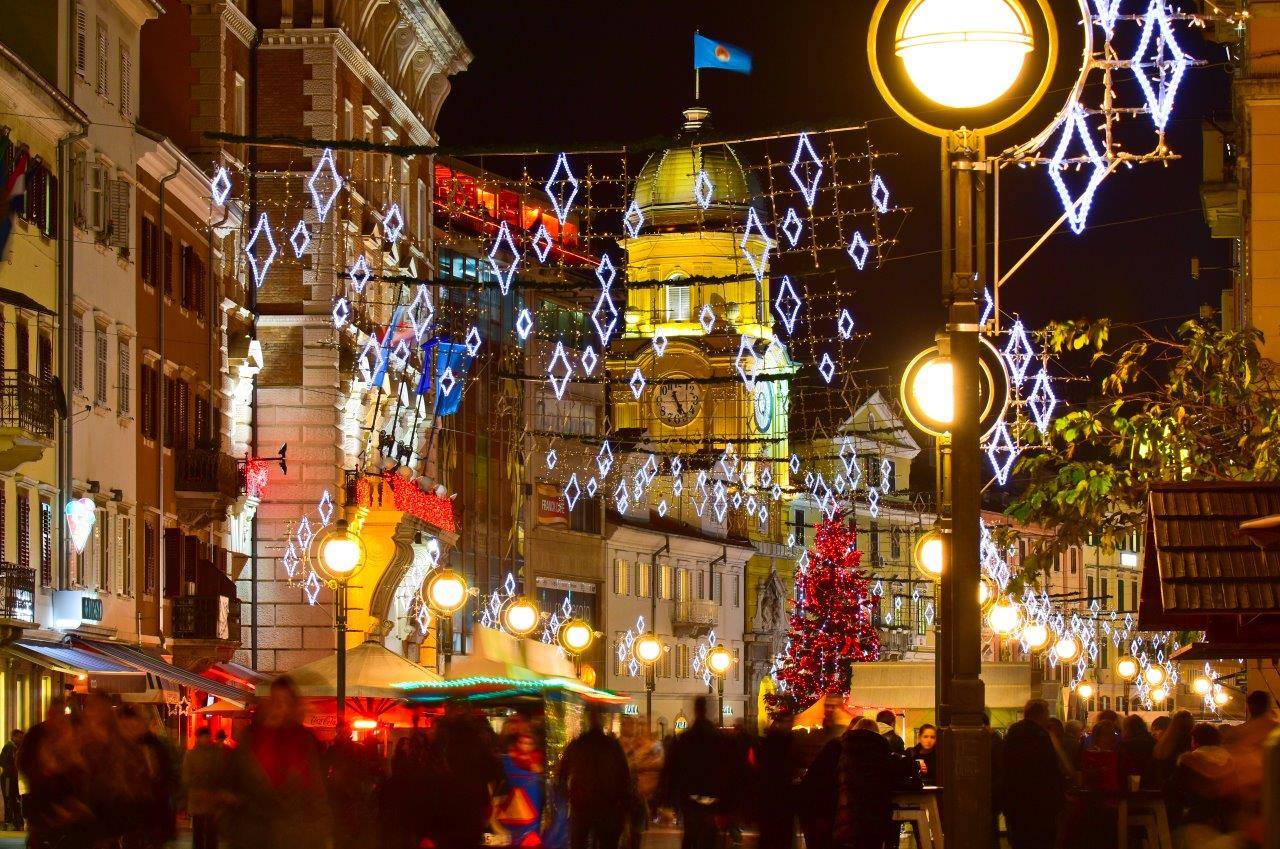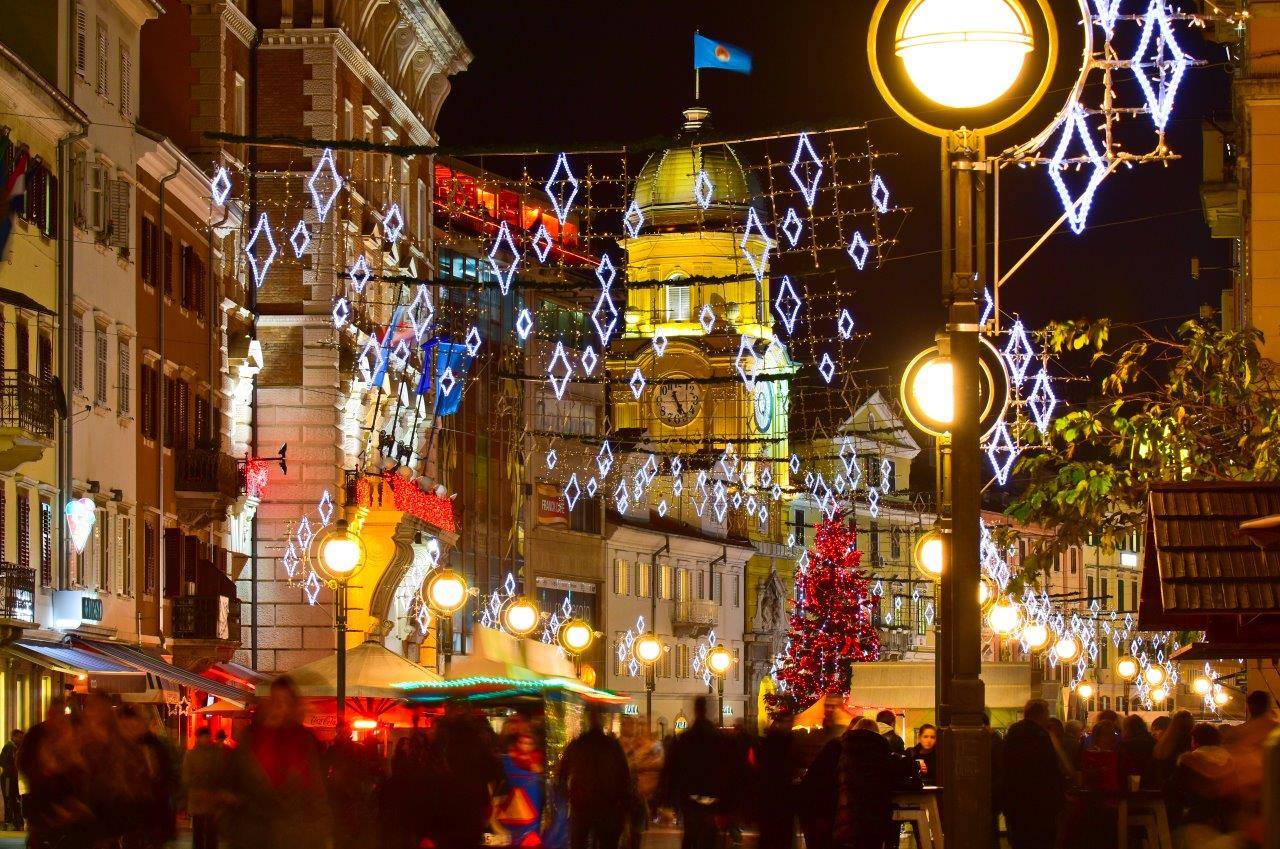 If you love Christmas glitter and spending time out stolling down the streets, going out in cool pubs and clubs, exploring castles and enjoying bright and shiny lights everywhere, then Rijeka should be on top of your Christmas and New Year holiday's list! There's something to do for everyone, including families with small kids. Since the programme is updated on daily basis, make sure to check out the special part of Visit Rijeka website dedicated to Advent in Rijeka.
The magical markets of Rijeka Christmas Fair (Advent in Rijeka) start from 26th of November 2022 to 8th of January 2023. Lose yourself in the beauty and magic of the winter season in Rijeka.
Explore Rijeka's Christmas Market
After Covid pandemic, Rijeka is finally getting city's Advent back in it's full glory! There are concerts and entertainment, cultural activities, plus local food and drink. 
All along Korzo (Rijeka city centre's main promenade) and Republika Hrvatska Square, visitors can browse through fascinating locally produced handicrafts, Christmas decorations and choose special gifts to place under the Christmas tree, as the sounds of Christmas carols and scents of famous Croatian delicacies fill the air.
Nearly 500,000 lights illuminate almost every corner of the city. Seasonal music plays all along Korzo and Ivan Kobler Square is adorned with the traditional Advent wreath.
Riječka Rezolucija and 128. Brigade Hrvatske Vojske Square will be turned into a Christmas fairy tale venue offering holiday beverages and authentic local dishes to a fantastic soundtrack.
Trsat Castle on the 138 meters high Trsat hill is always on top of our "Must see in Rijeka" list. Rijeka Christmas isn't truly festive if Trsat Castle doesn't get a cape made of thousands of Christmas lights. This year the cape has even more lights than the previous years and unique Christmas decorations are placed outside and inside the centuries-old Trsat lady. The magnificent Votive Crown, the largest in Europe, overlooks the entire city.
A number of Christmas events will take place in this magnificant castle above Rijeka. Make sure to check out dedicated page on Rijeka Tourist Board website. 
Discover advent in Opatija
A beautiful coastal town of Opatija is less than half an hour drive from Rijeka City Center. Stroll through the beautifully decorated town and enjoy a fascinating Advent by the sea. 
Luxuriously decorated streets and squares, an ice skating rink, and various musical and theatrical performances at numerous magnificent locations are just a small part of the enchanting Advent in Opatija programme.  Check out all details on dedicated Opatija Advent page on Tourist Board webiste.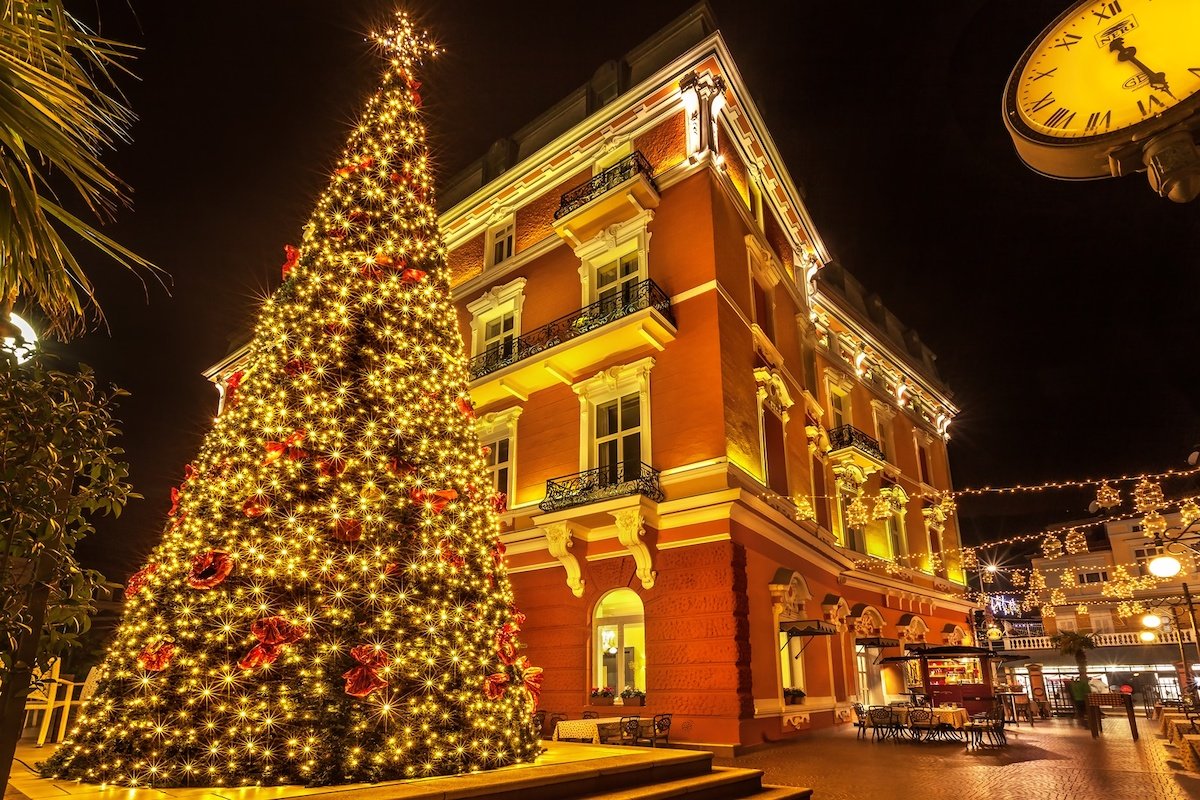 FRIENDLY WARNING: Due to COVID-19 restrictions which are changing on almost weekly basis and could affect the organization of events and working hours of bars, restaurants and nightclubs. Feel free to contact us if you have any concerns or questions. Also, you can get up to date info on the official Croatian Government dedicated site  and Total Croatia News portal with special section on traveling during pandemia.